DARBY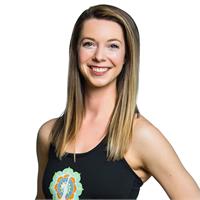 Yoga Teacher
Darby Stanton joined the Thunderbolt Power Yoga team in 2017 after graduating from the Carly Grace Power Yoga School.
Darby was introduced to yoga while she was studying music at Auburn University. She was intrigued by yoga and the stark contrast that existed between her strict music practice and playful yoga practice. Not long after practicing, Darby discovered that the benefits of practicing yoga reached far beyond the physical asana; she craved the connection between body, mind, and spirit.
Inspired by taking risks and the opportunity to learn, Darby loves teaching because it allows her to help her students to feel good, not only physically but mentally and because she gets to help her students become their most authentic selves.
After graduating with her music degree, Darby moved back to Atlanta to be close to her family in Alpharetta. Keep up with Darby on Instagram and Spotify - Darby Stanton.
DARBY instructs the following:
Set to a rocking playlist, our Signature Heated Power Flow allows you to connect breath to rhythm, and beat to body. Class is a blend of alignment and fluidity, all classes are set to 85-90 degrees, and are open to all levels.




Thunderbolt Spirit Flow is a spin on our traditional Thunderbolt Power Flow. The alignment principles will be key to the flow, more time will be spent in the rejuvenation portion of the class, and space to move with more intention will be created. Yoga philosophy is offered for application to life's daily challenges. This comprehensive class will feed your heart and soul with spiritual music and empowering words.