KELLI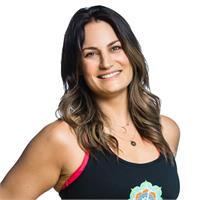 Kelli joined the Thunderbolt Power Yoga team in 2017 after completing her 200-hour training at Core Power Yoga and a three-month mentoring program with Thunderbolt.
Between working a rigorous full-time job and being a full-time mama, Kelli's day-to-day life doesn't leave a lot of time for balance. Enter yoga; through her practice, Kelli has created a space for balance and through teaching she's able to share that with others; creating a kind, fun-loving, energetic space for her students.
Ask Kelli what she loves most about being a yoga instructor, and she'll tell you that yoga helped make her a better mother, wife and friend. That teaching yoga allows her the creative space to approach the world in a kinder, more patient and understanding way and to help her students do the same - by harnessing their own inner child and grace for themselves to find the skills they need to manage their lives in a more positive way.
An Atlanta native, Kelli graduated from the University of Colorado Boulder and moved back to Atlanta in 2007. Today, she lives near Chastain Park with her husband, their three children, Skylar, Gracyn and Ryder, and Bear, their beloved puppy. When not teaching, practicing or working, you'll often find Kelli outside, spending time with her family and friends on the lake or at their brewery SteadyHand; no matter what, you'll always find her listening to music. Keep up with Kelli on Instagram and Spotify - Kelli Ashkouti Sullivan - and check out her class soon!
KELLI instructs the following:
Set to a rocking playlist, our Signature Heated Power Flow allows you to connect breath to rhythm, and beat to body. Class is a blend of alignment and fluidity, all classes are set to 85-90 degrees, and are open to all levels.